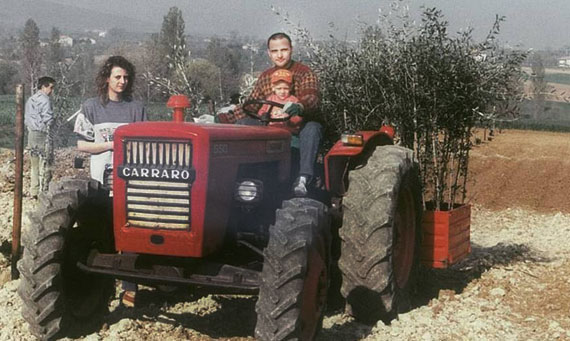 "When I was a child I always saw my grandparents Franco and Chiara, Tommaso and Marisa taking care of their olive trees. I grew up among the smells of our olive groves and the unmistakable scent of a decidedly genuine oil. 
Agricola Locci was born from my great desire to bring back those flavors from the past with all the passion for our land"
Lorenzo Locci
Agricola Locci 
The Agricola Locci farm covers an area of hills that lie between Giano Dell'Umbria and Montefalco and is the result of a long-standing family tradition. Our love of this land makes us authentic, enthusiastic and attentive olive growers, true to the traditions of Umbria. 
Our aim is to preserve the genuine artisanal nature of our products intact. 
These sentiments, handed down from father to son, are contained in our oil.