Evoluzione 2019
Evoluzione Oli 2019 was an event that took place on 14th January at Parco dei Principi Grand Hotel in Rome. The goal of #evoluzione2019 was to promote the quality of extra-virgin olive oil.
The event was organized thanks to the partnership between La Pecora Nera Editors and Oleonauta, and was focused on the culture of quality of extra virgin olive oil through tastings, training courses, promotion, communication, workshops and sales.
A day perfectly in line with our company mission. With our participation we tried to present at best our "Green" Umbria, telling about our work and our products.
Being there with more than 45 producers from all over Italy, made us proud and full of positive energy!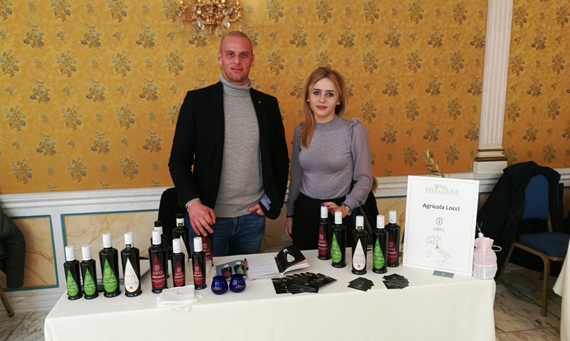 "I want to thank La Pecora Nera Editore and Oleonauta who gave us the opportunity to participate at this event. In an event like this, surrounded by professional technicians of this field, I had the great pleasure of receiving an extremely positive feedback from all those who tasted our extra-virgin olive oils. All of them convinced me more and more that our company is going on the right way."
Lorenzo Locci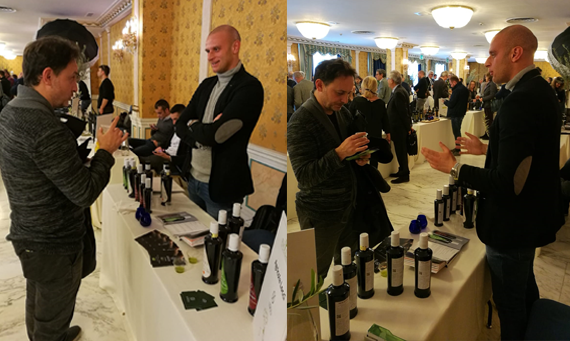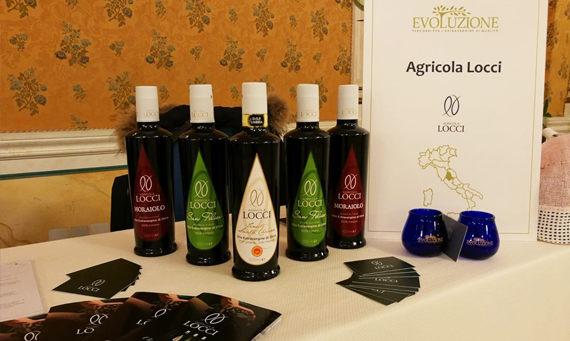 Gambero Rosso- Selection of newly harvested extra virgin olive oils 2018
In the December 2018 edition of Gambero Rosso we have been selected on the list of the eighteen newly harvested extra virgin olive oils reviewed for the 2018 harvest season. Being selected among many olive producers has filled us charge and shows us that our work is going in the right direction.
The newly harvested extra virgin olive oil is our Moraiolo Monocultivar oil which is described as fruity but at the same time on the palate it is balanced and spicy.

Read the article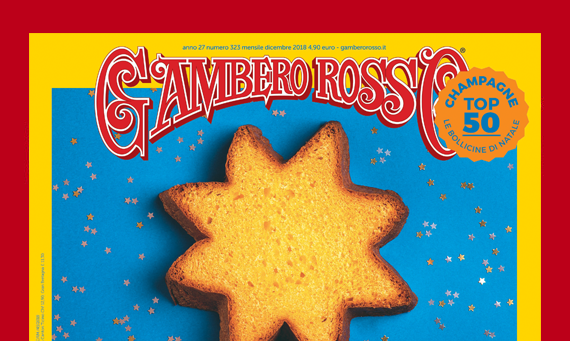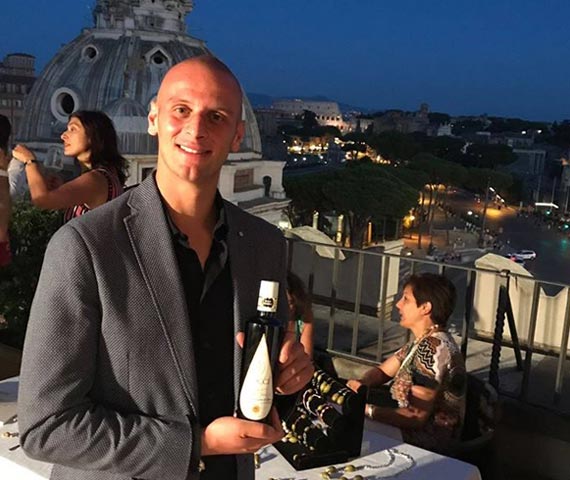 Taste with the 2018 Talent
An event organized by Gambero Rosso in collaboration with Giorgione at the Terrazza Civita overlooking Piazza Venezia.
The protagonists of the appointment are a selection of the best Italian oils awarded in the "Olii d'Italia 2018" guide.
"I am proud to have taken part in the #degustaconiltalent event and proud of the appreciation for our Tenute Santa Chiara DOP oil."
Lorenzo Locci
Gambero Rosso
Being mentioned by some specialized magazines, blogs or articles or get award is always a pride, but it has even been a greater satisfaction having an article entirely dedicated to Agricola Locci in the leading magazine of the food and wine industry "Gambero Rosso".
Our extra virgin olive oil "Tenute Santa Chiara" DOP Umbria Colli Martani has been included in the "Oils of Italy 2018" list, as one of the best oil.

Read the article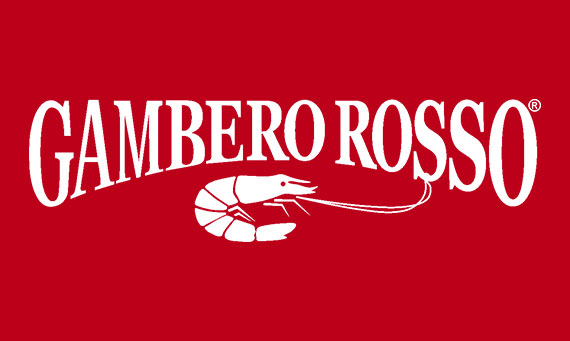 Vinitaly April 2018
Vinitaly is the largest international fair in the world where exhibitors can meet real connoisseurs.
It has been satisfying seeing that most of the oil experts who came to Vinitaly to learn about new products, have appreciated our extra virgin olive oil which means that the Made in Italy is still a guarantee, but also that the quality of the Agricola Locci is recognized and very appreciated and we are proud of it. This experience allowed us to grow and we came back home well satisfied with the excellent feedback obtained by those who really know something about oil.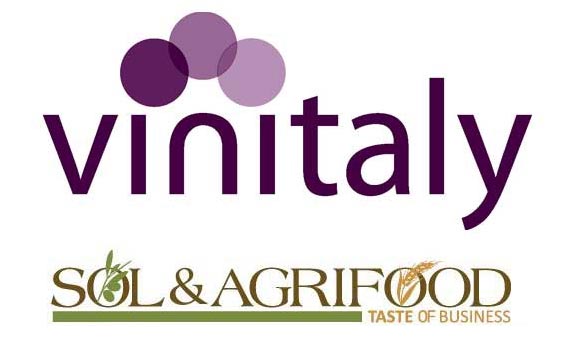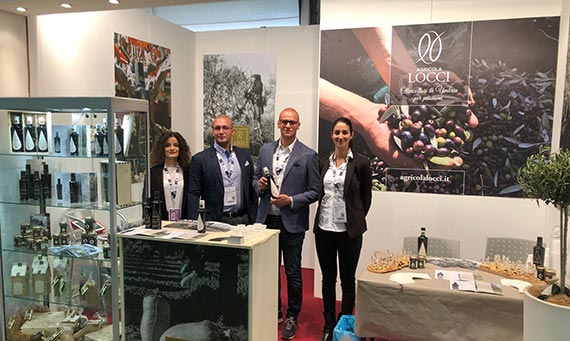 "A new experience full of surprises: we had fun, we learned and we understood how important teamwork is. I believe in the team work because everyone plays an essential role and only together we can faster achieve the result. At least that's what I believe. Vinitaly gave me a great energy and it made me even more proud as I was of what I'm doing and what I plan to do. I feel like I'm on the right track even if there is still a lot to do, but with the right team, quality and the passion, there should not be any obstacles. Vinitaly was an event that left something in each of us and I'll keep a good memory: in short, we did well! "
Lorenzo Locci
"I didn't know what to expect from this experience: it was the first time for me, both as a visitor and as an exhibitor. I only knew that I would meet real connoisseurs and that a good English wouldn't be enough without a good basis of the product knowledge. Fortunately, the quality of Agricola Locci extra-virgin olive oil have been appreciated by oil experts just because its smell, so I started to feel less fear about. It took only a bit of sympathy typical of us Italians, the quality of a product which didn't need such great introductions, and the English that certainly allowed us to build a relationship with Chinese and Japanese connoisseurs. Honestly, the Vinitaly made me grow: after only 4 days I got the awareness that sometimes we need more confidence in ourselves for achieve results, something that I learned from Lorenzo Locci who has confidence in himself and in his skills, keep following his dreams. "
Silvia