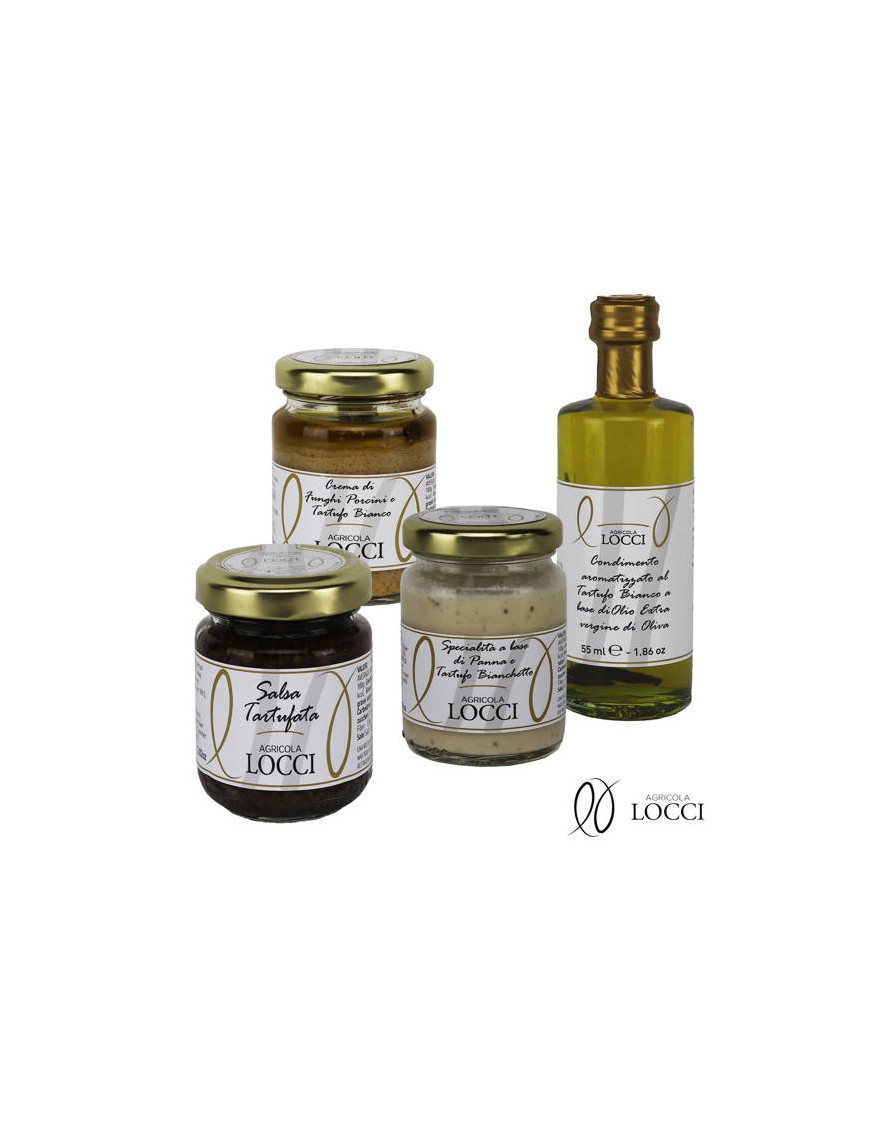  
Truffle tasting
Agricola Locci
Truffle tasting kit consisting of 4 jars.
The Agricola Locci truffle tasting kit consists of:
Aromatic white truffle oil - 55 ml
Truffle Sauce - 50 gr
Cream with white truffle and cheese - 50 gr
Porcini mushroom and white truffle sauce - 50 gr
This tasting package is created for our customers who often ask us for detailed information about our products before buying them. Inside the kit we include tasting samples that are 3 jars of 50 grams and a bottle of 55 ml. Truffle tasting directly at your home at a fair price and accessible to everyone!