 
Dried Cannellini Beans
Agricola Locci
The Umbrian cannellini beans by Agricola Locci are the result of the Umbrian agricultural tradition. Dried beans have been cultivated and processed according to the ancient rural tradition. 100% Umbria.
Data sheet
Harvest location

Spoleto

Average altitude

250 m slm

Species

phaseolus vulgaris

Sowing period

April and May

Harvest period

July and August
The Agricola Locci cannellini beans are expertly cultivated, produced and packaged exclusively in Umbria, in accordance with the the integrated farming directives. The "Phaseolus vulgaris" variety is sown in April-May and harvested in July-August. 
Cannellini beans are rich in vitamins and mineral salts. They are also a natural regulator of sugar and cholesterol levels in the blood. Ideal in soups and minestre, as a side dish to light meats, crustaceans and molluscs; they can be tasted with a drizzle of extra virgin olive oil intensifying its flavour.


Data sheet:
Average nutritional values ​​per 100g of product:
Energy: 1166Kj - 279Kcal; Fats: 1.6g, of which saturates 0g; Carbohydrates: 45.5g; of which sugars: 2,9g; Fiber: 17.6g; Proteins: 23.4g; Salt: 5mg; Water: 9g
Food subject to natural weight loss. It may contain traces of GLUTEN.


Produced and packaged for Agricola Locci at: Fraz. Protte di Spoleto 38, 06049 Spoleto (PG) ITALY


Umbrian tradition recipe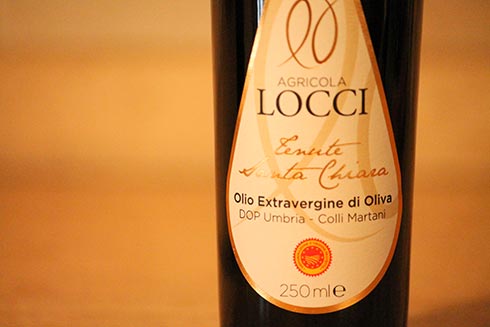 CANNELLINI BEAN SALAD WITH ONION
INGREDIENTS 
280g cannellini beans - 1 onion - 10g parsley - 3 mint leaves - 2 tbsp red wine vinegar - 5 tbsp extra virgin olive oil - salt and black pepper
METHOD 
Rinse the cannellini beans under tap water. Drain and place them in a large pot of cold water, add garlic and bring to a boil, cooking for approximately 1 hour and a half. 
Peel the onion, then place it in a large bowl of water for 10 minutes. Wash and chop the parsley. Add the onion, parsley and beans in a salad bowl and season with olive oil, vinegar, salt and black pepper; then garnish the cannellini bean salad with mint leaves. Put the salad in the fridge to rest for one hour and finally serve it.