 
Umbrian spelled
Agricola Locci
Agricola Locci's Farro Umbro pearl is the result of Umbra's agricultural tradition. Cultivated and processed according to the ancient peasant tradition. 100% Umbria.
Data sheet
Harvest location

Spoleto

Average altitude

250 m slm

Species

triticum dicoccum

Sowing period

October and November

Harvest period

July and August
The Agricola Locci pearled emmer what is expertly cultivated, produced and packaged exclusively in Umbria in accordance with the integrated farming directions. The "Triticum dicoccum" variety is sown in October and November and harvested in July and August. Rich in nutrients, it is suitable for all kinds of recipes. In the Mediterranean diet it is regarded as a valid alternative to pasta and rice. It has considerable antioxidant properties due to the high content of selenium and phytic acid and it is an excellent intestine regulator suitable for everybody.
Ideal in soups, minestre, fresh salads, legumes and vegetables that intensify taste and aroma. 


Data sheet:
Average nutritional values ​​per 100g of product:
Energy: 1400Kj - 335Kcal; Fats: 2,5g, of which saturated 0g; Carbohydrates: 67.1g; of which sugars: 2.7g; Fiber: 6.8g; Proteins: 15.1g; Salt: 43mg; Water: 8.5g
Food subject to natural weight loss. It may contain traces of GLUTEN.


Produced and packaged for Agricola Locci at: Fraz. Protte di Spoleto 38, 06049 Spoleto (PG) ITALY

Umbrian Tradition recipe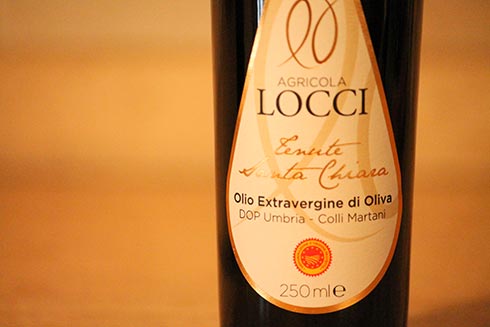 MIXED VEGETABLE SOUP
INGREDIENTS 
240g emmer wheat - 2 carrots - 2 celery stalks - 1 red onion - 3 potatoes - extra virgin olive oil - 1 rosemary branch - black pepper - salt 
METHOD 
Wash and cut all the vegetables into cubes. Place them all in a casserole with 4/5 tablespoons of olive oil, check the seasoning and cook for a couple of minutes. Add the emmer wheat with 1.5 litres of cold water, bring to a boil and cook for approximately 25 minutes.
Serve the hot soup with a sprinkle of black pepper and a drizzle of olive oil before serving.